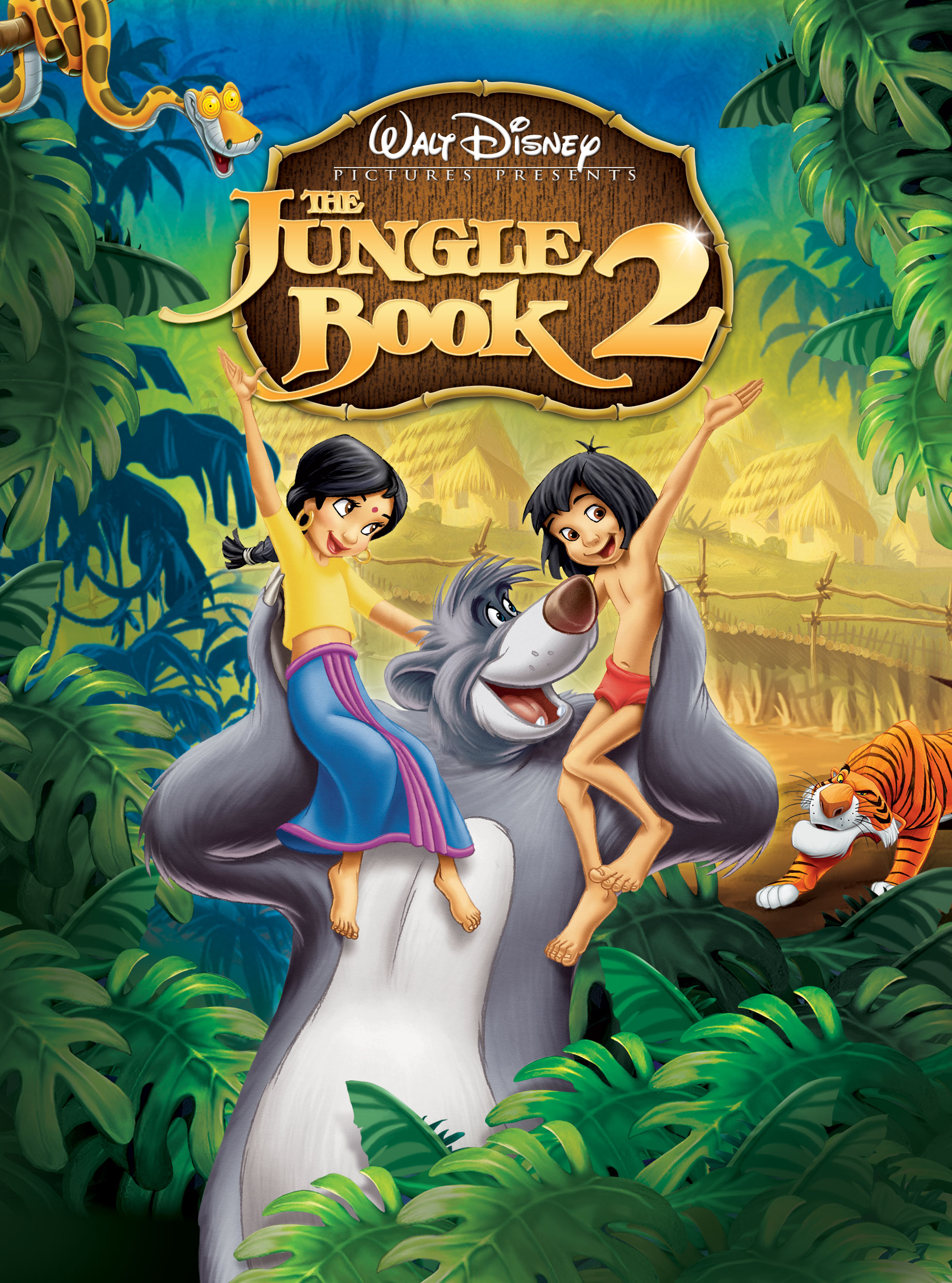 Jungle Book 2 Much 2 Handle: Our 46th Movie!
1. What movie did you watch?
The Jungle Book 2.
The movie, released in 2003, is a sequel to Disney's The Jungle Book, but is not based on the book The Second Jungle Book. Plans for the movie began in 1990, but they were shelved in favor of original ideas during the Disney Renaissance. Almost all of the characters from the first movie returned, except for King Louie because of a legal dispute with Louis Prima's estate. Fun Fact: At one point in the film, two prickly pears fall and stick to Kaa's head, giving him the appearance of Mickey Mouse. This counts as one of many Hidden Mickeys scattered through Disney films.

2. Have you seen it before/ how long has it been since you last saw it?
Maddie: Yes- when they used to air it on Disney channel- but not since then.
Alexis: We used to have it on DVD so I know I've seen it multiple times, but I can't remember when the last time was.
3. What memories did it recall?
Maddie:
As we know, The Jungle Book is in my top 5 of Disney movies- so it really made me think more of that, and made me very emotionally connected.
Alexis:
We used to have a McDonald's happy meal toy of Shanti. I've come to the realization that for a lot of these "in between", forgettable Disney movies, the only clear memory I have attached to them is playing with happy meal figurines in our basement with my sister. I swear we didn't go to McDonald's that much.

4. What did you think of it?
Maddie: I had a lot of problems with it- but also loved getting to see my favorite characters again.
Alexis: It's pretty meh. As far as Disney sequels goes, it's definitely toward the bottom in my opinion. The plot seems intriguing at first, with Mowgli having to deal with missing the jungle and living among humans, but it never really goes anywhere and we end up seeing the same villain/climax as the first movie which makes it unexciting. Also the new kids are annoying.
5. Favorite moment:
Maddie: I love Bagheera- so his relationship with Ranjan is my favorite part. It's so sweet.
Alexis: Any scene with
Bagheera

, he's also my favorite.

6. Any other comments:
Maddie: What did Shanti think she was going to do when she found Mowgli??? She can't fight the jungle animals...Stupid.
Alexis: John Goodman sounds nothing like Phil Harris.