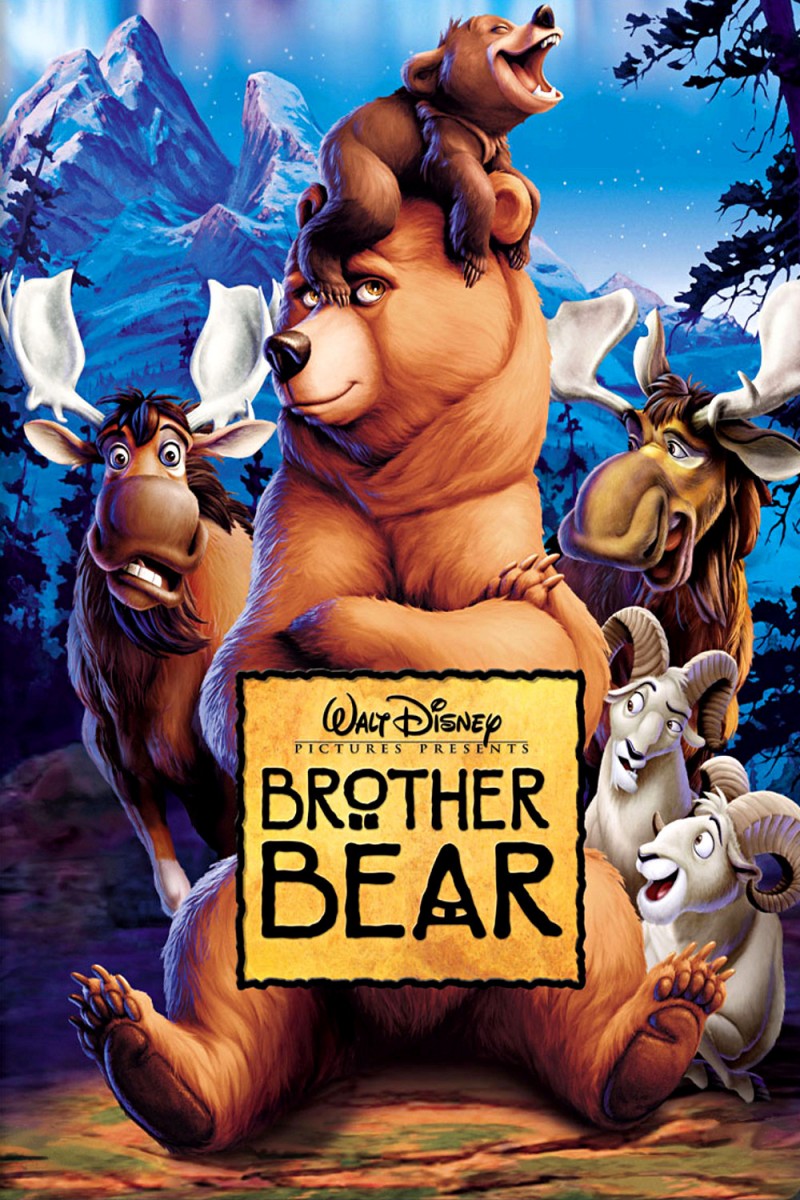 #NotAllBears: Our 48th film!
1. What movie did you watch?
Brother Bear


2. Have you seen it before/ how long has it been since you last saw it?
Maddie: Yes, but not in a very long time. I maybe saw it once or twice total.
Alexis: I watched it a lot as a kid because we owned it, but I haven't seen it in many years. Although we do have a family friend who tries to convince us to watch it every time we have a movie night...
3. What memories did it recall?
Maddie:
I remembered some of the songs when my roommate pointed out that they were from Disneymania but otherwise it really made me think about Disney California Adventure and the play area that is Brother Bear themed (and now has been changed to Up themed).
Alexis:
For some reason I remembered all the songs really well? Also, watching it made me remember how much my sister and I loved the moose. We would play "I spy" like them and just call out trees for hours on road trips.
4.
What did you think of it?
Maddie: It was only okay to me- I appreciated the ideas behind the film, and like Alexis, I liked Koda but otherwise the pacing was rough. The middle section was very meh.
Alexis: I liked it, but didn't love it. I think the animation is beautiful, and I like the overall story, but it's actually not super exciting. The mythology is cool at the beginning and end, but the rest is just a whole lot of middle. Also, I don't really like Kenai but Koda is definitely my favorite character, look how cute he is!
5. Favorite moment:
Maddie: I know this is nerdy, but the backgrounds were really what stood out to me! They were so painterly and beautiful. After some research, I found out they were inspired by one of Michael Eisner's favorite painters: Albert Bierstadt. You should go check him out- the similarities are remarkable.
Alexis: As previously mentioned, the two moose playing I Spy gets me every time!